Let no one ever come to you without leaving better and happier.
– Mother Teresa
Thank you for choosing our office. We greatly appreciate your confidence and trust in using our services. If there is anything that will improve our services, please feel free to inform us. Mutual understanding between the patient and the dental health care provider, is the key to good oral health. We are always at your service.
---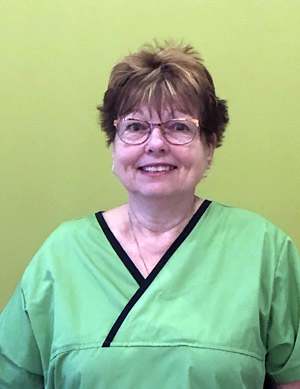 Judy
Judy has many years of experience in the dental field and enjoys helping people. With her friendly smile and warm personality, she is always there willing to answer any questions you may have regarding your dental concerns or billing or insurance needs. She looks forward to getting to know the patients and help them the best possible way for their dental needs.
---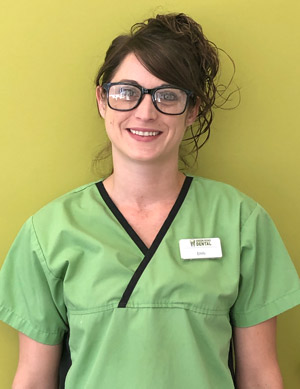 Emily
Emily graduated in 2013 from Trillium College in the CDA level II Dental Assisting Program. Emily is committed to excellence in patient care. Her kind and compassionate manner will immediately put you at ease. She strives to make each patient visit to the dental office, a memorable and pleasant one.
---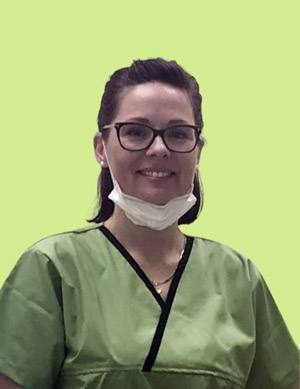 Elisha
Elisha is our self initiating dental Hygienist with more than 20 years of professional experience in the field.
She began her career as a dental assistant in 1999 and continued on completing her diploma of dental hygiene in 2008. She lives in Bowmanville with her family and love to be a part of our Green Road Dental team in serving the community where she lives.
---
Office and Human Resources Manager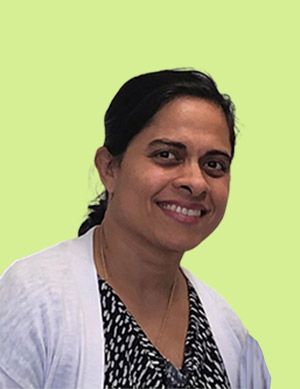 Bharati
Bharati is our Office and HR manager and the right hand support for Dr. Rajagopalan. She married Dr. Raj in 2000 and she has been our office manager since 2003. She completed her Engineering degree from University of Madras in India. She also completed the Ontario Management Development Program and Computer Engineering Technology program at St. Lawrence College in Kingston and Dental Practice Management program from University of Toronto with honors.
Her continuous dedication and sacrifice to the growth and improvement of Green Road Dental has no limit. She is always there with a lovely smile. She is very friendly and efficient.
---
Marketing and Office Assistant
Avinaash
Avinaash is Dr. Raj's oldest son and attends R S McLaughlin Collegiate and Vocational Institute in Oshawa. He is our Marketing and Office Assistant at Green Road Dental.
He is very creative and passionate to try out new things. He likes music and apparel design (Riglio) in his leisure time.
He and his other 2 brothers enjoy playing hockey for Oshawa Church Athletic League, while Avinaash also enjoys playing classical violin too.