OUR GRAND OPENING - MAY 25, 2019
The friendly team at Green Road Dental welcomed the community to their brand new location to celebrate their grand opening. Dr. Raj and his wife Bharati were excited to have the Mayor, MPP and their beloved patients in-hand to help them cut the ribbon.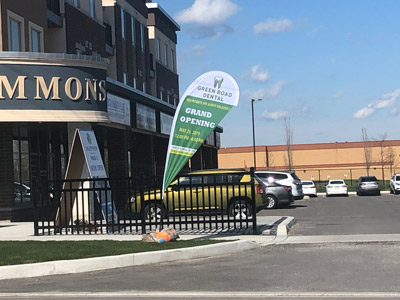 ---
BOWMANWILLE HOSPITAL MAMMOGRAM FUNDRAISER - OCTOBER 5, 2019
GREEN ROAD DENTAL was proud to take part in the Bowmanville hospital mammogram fundraising event conducted by Shoppers Drug Mart on October 5th. ANOTHER CHANCE TO GIVE BACK TO THE COMMUNITY FOR A GOOD CAUSE !!!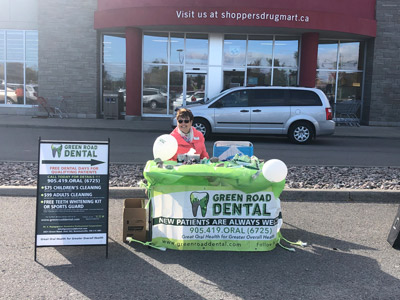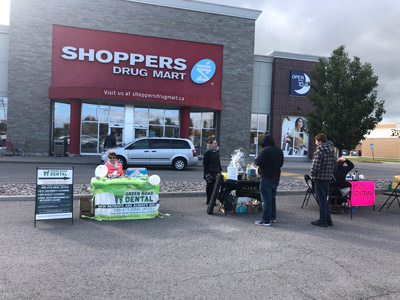 ---
BOWMANVILLE BLUEBERRY AND APPLE FESTIVALS
Enjoying the fresh pie with some music on Blueberry festival at Bowmanville today!!!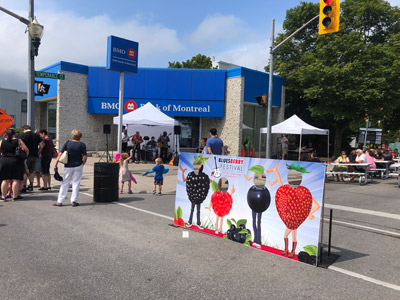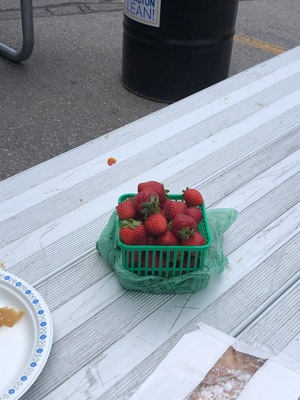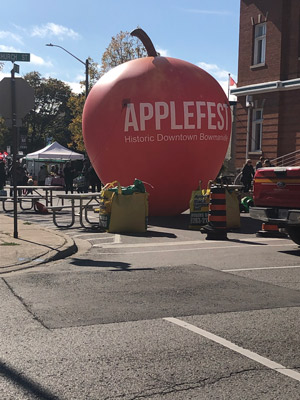 ---
FREE DENTAL DAYS - OCOTBER 26, NOVEMBER 2, 22, AND DECEMBER 7, 2019
As a way of thanking and giving back to our community during the Holiday season, Green Road Dental is hosting Free Dental Care days between Thanksgiving and Christmas holiday time. If you are not qualified for any other dental coverage and would like to use this opportunity, please contact us at 905.419.6725 or by email at info@greenroaddental.com to reserve your spot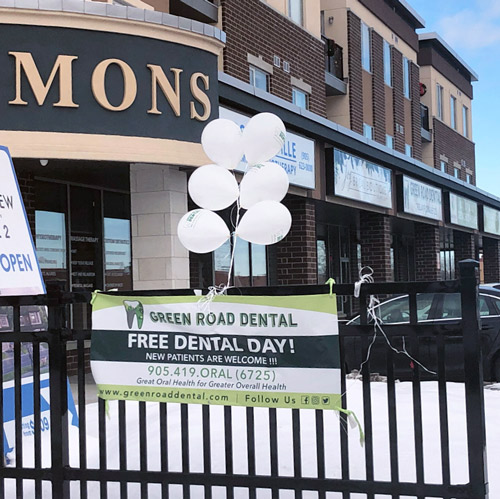 ---
BOWMANVILLE SANTACLAUSE PARADE - NOVEMBER 16, 2019
We were so happy to take part in the Bowmanville Santa Claus parade. Thank you Santa and thank you everyone!